Now Enrolling K-12 Students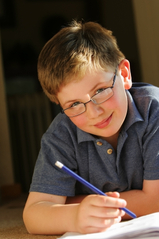 If you are interested in enrolling your child or children, you are required to complete and submit a Lottery Application / Letter of Intent to Enroll:
2017-2018 Letter of Intent to Enroll (English)
Microsoft Word
Intent to Enroll
Document
PDF
Intent to Enroll
Document
2017-2018 Carta de Intención de Matricular
Documento Microsoft Word
Documento PDF
Applications to participate in the Lottery will be accepted until the end of March, each year. After the Lottery (held in April each year), Applications will be accepted on an ongoing basis, but students not participating in the Lottery will only be admitted if there is capacity in the gradelevel, classroom, building, or program to which the prospective student seeks admission. When classes, buildings, or programs are at capacity, new applicants will be denied admission, but added to a waiting list. Click for information about the
admissions process
.
AHCS will remain relatively small with a total capacity of 364 full-time students (442 including Blended Students). We believe that students benefit from a small school setting.
Grades K-12 beginning Fall 2017
---