"The great aim of education is not knowledge but action." ~Herbert Spencer
Blended Program Overview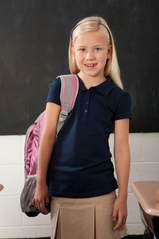 Beginning Fall 2015, American Heritage Charter School's
free, rigorous, patriotic
education offered to current face-to-face students will be made available to students who wish to enroll in the blended program, which is by definition:
Enrollment in the minimum number of online courses required to meet

the hourly ADA requirements for half-day attendance set forth by the

Idaho State Department of Education, AND a requirement to participate

in courses and activities at school.

AHCS's blended program will move American Heritage Charter School forward in our vision to
"Create Patriotic and Educated Leaders"
and evidences our stated belief in James Madison's statement that
"the advancement and diffusion of knowledge is the only guardian of true liberty."
AHCS's mission—in part—is to strive
to provide an excellent educational choice where students have the opportunity to become an informed and involved citizenry.
We are eager to embrace technology in our delivery as a means to fulfill our vision and mission.
We believe that being able to offer American Heritage Charter School's
free, rigorous, patriotic
education online, in combination with required classes and activities at school, supports the goals of the State of Idaho to offer innovation and choice in education! As a school of choice, we must look to the future.
American Heritage Charter School seeks to be the 21st Century school model where technology and the human touch come together to move education forward to the highest possible level!
Check out these links for more information on Blended Learning:
http://www.idahoednews.org/news/lawmakers-promise-to-support-innovation/#.VXI8dSJFB3c
http://innovations.slcschools.org/our-school/Principals-Message.php#.VXI7-CJFB3c
http://www.idahodigitallearning.org/Educators/BlendedLearning.aspx
---